QEII 1960 New York Exhibition Crowns In Original Box (Rare)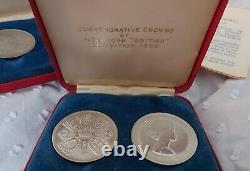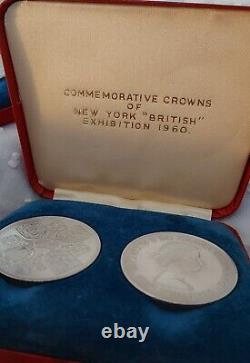 This is a rare 1960 QEII Crown coin X2 that comes in its original box. It was part of an exhibition held in New York during that year.
The coin features the image of Queen Elizabeth II during her reign from 1952 to 2022. It has a denomination of Crown and is classified under British coins. The era in which this coin was created falls under Elizabeth II 1953-c. This collectible item is perfect for coin enthusiasts and those interested in British history.
It is in excellent shape and has been well-preserved in its original box. Add this unique piece to your collection today.